Urge Nickelodeon to stop marketing junk food to kids
Nickelodeon is the largest entertainment company for kids. It markets and advertises food to children through television, its websites, games, toy giveaways with fast-food meals, and the use of its characters to promote foods.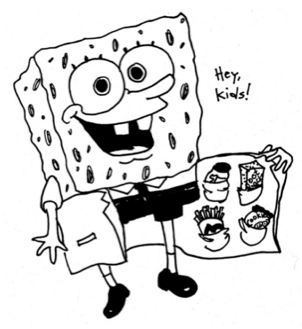 On Nickelodeon, ads for unhealthy foods have decreased only modestly in recent years from about 80% of food ads in 2008 to 70% in 2012, according to a study from the Center for Science in the Public Interest. Nickelodeon addresses the licensing of its characters, but not its television advertising or websites, which are the primary means by which it markets to children. In spite of continued pressure from advocates, Nickelodeon resists adopting strong food marketing standards. In contrast, the Walt Disney Company and ION Television (Qubo) have comprehensive policies that apply nutrition standards to all their marketing to kids.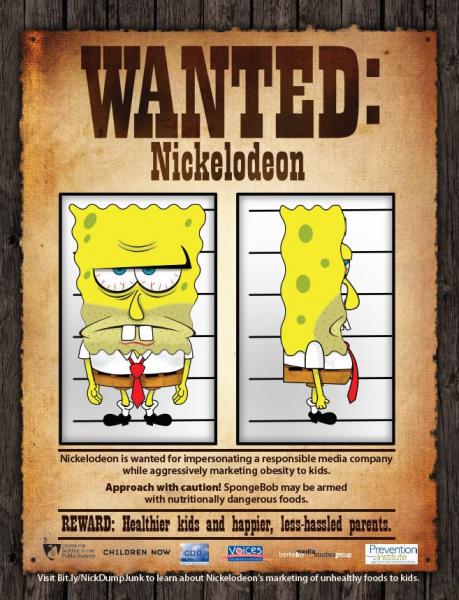 Learn more:
Report card on food-marketing policies: An analysis of food and entertainment company policies regarding food and beverage marketing to children [pdf]
Center for Science in the Public Interest
Better for who? Revisiting company promises on food marketing to children [pdf]
Center for Science in the Public Interest