Ask candy companies to stop marketing junk to kids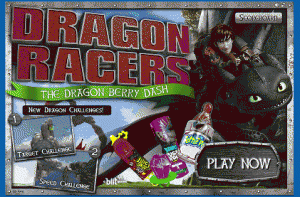 Candy is a significant source of calories in kids' diets, beating out the calories they get from burgers, fries, pancakes, or waffles.
Some candy companies have stopped advertising on children's TV networks. Others, such as Tootsie Roll Industries, Haribo of America, Perfetti Van Melle, and The Topps Company, continue to hawk empty calories to kids.
For example, since 2009, Topps has resisted efforts to get the company to join the Children's Food and Beverage Advertising Initiative (CFBAI), like Mars, Nestle, and Hershey have.
Instead, Topps has recently been exploiting kids' interests in dragons and dancing to sell more candy. To appeal to younger kids, the company has plastered the characters from DreamWorks Animation's "How to Train Your Dragon 2" all over packages of Blow Pops, and its advergame site features "The Dragon Berry Dash," where kids can "powerup" their dragon by consuming Ring Pops, Push Pops, and Baby Bottle Pops.
For older kids, Topps is trying to boost its meager Twitter presence by getting kids to #RockThatRock. The contest is aimed at getting kids to post pictures of themselves dancing or singing while wearing Ring Pops. Whenever kids use the hashtag online, the rules of Topps' promotion state that they and their parents/legal guardians are granting Topps "irrevocable," "worldwide," and "royalty-free" permission to use their name, online handle, and profile picture to promote its candy.